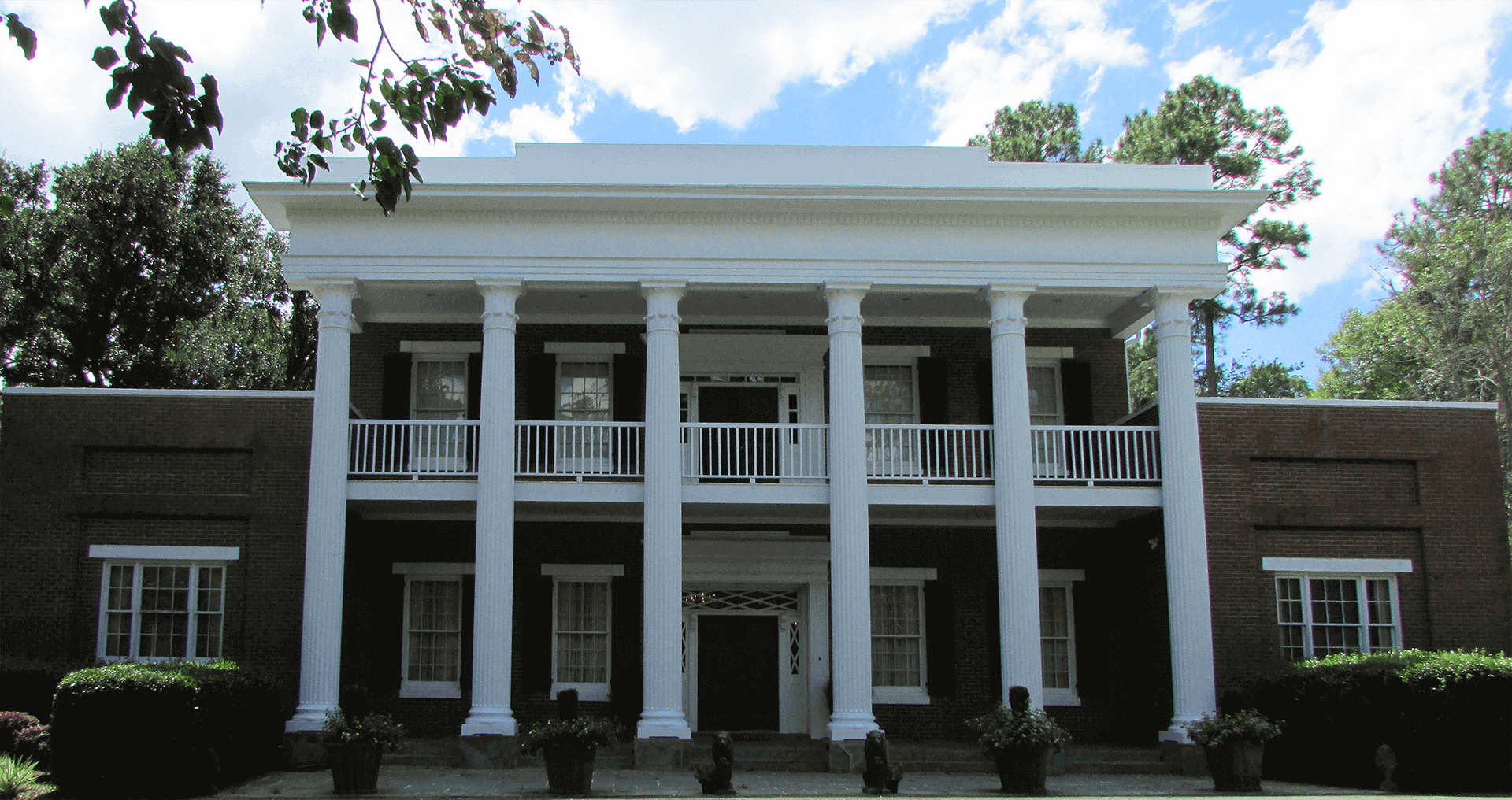 Mr. H.A. Rippy, Jr. was originally from Nashville, Tennessee - not very far from the original Hermitage mansion. Throughout his childhood, Mr. Rippy greatly admired and studied the life of Andrew Jackson. He dreamed that he would have a home like the Hermitage one day.

Mr. Rippy became a prominent businessman and made his mark as a successful insurance executive. In 1986, his dream was realized when the Hermitage-Rippy Mansion, a beautiful replica of Andrew Jackson's Hermitage, was built.  H.A. Rippy, Jr.'s memory lives on in the beauty and elegance of the home he lovingly built.

Jo Ann Rippy began to share the Hermitage Rippy Estate with others as Mobile's one of a kind and most graceful wedding and reception venues.

In 2019 Mary Borden along with her daughter Kim Patterson and son-in-law Floyd Patterson purchased the property to continue the charm and elegance that is the Hermitage-Rippy Estate. Mary and Kim have more than 50 years combined of wedding experience. They owned and managed one of North Alabama's largest and most successful bridal and formal wear shops called Mary's.

The Hermitage-Rippy Estate, with Kim and Floyd continues as a venue for some of life's most precious moments. The grace and charm of the Estate, and its long history of Southern hospitality, have delighted Mobile's brides and their families for many years and will for many years to come.